Riverlink Project Open Day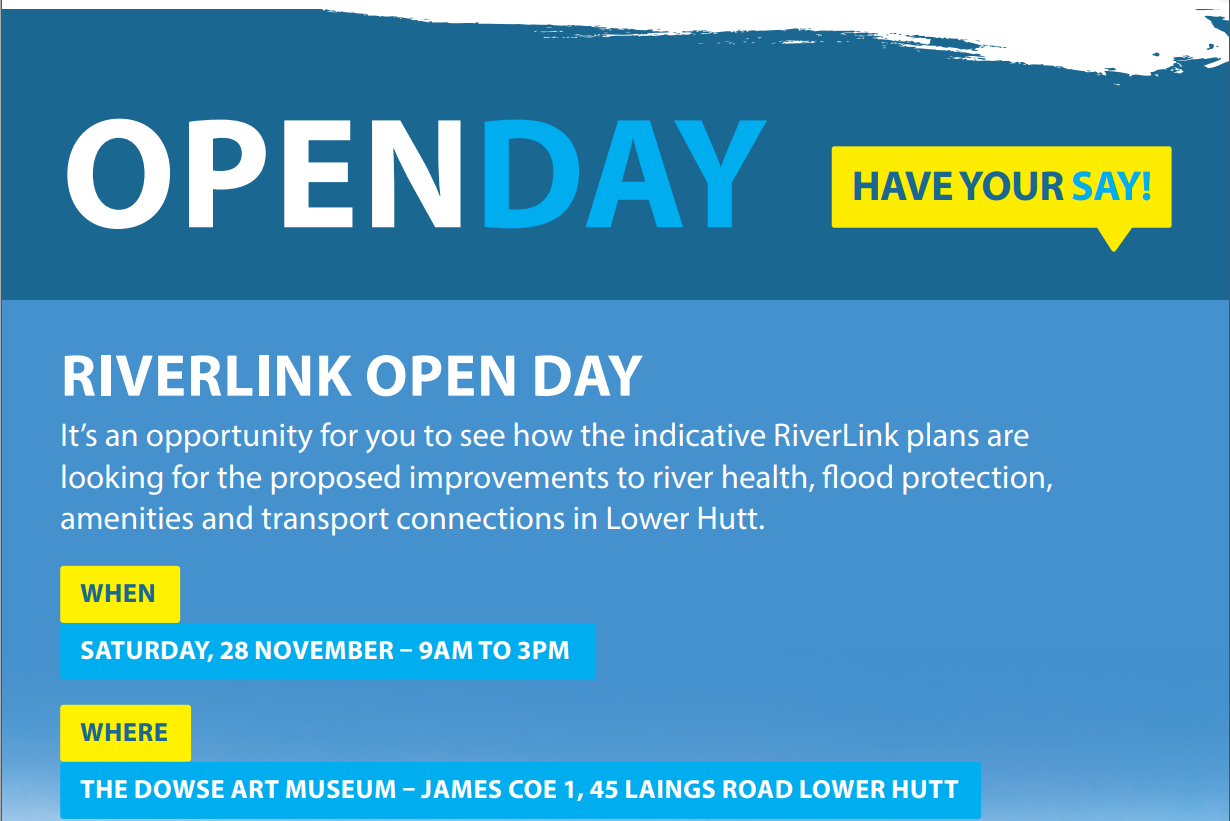 COME ALONG TO OUR OPEN DAY
RiverLink is hosting a public open day on Saturday 28 November at the Dowse Art Museum.
It's an opportunity for you to see how the indicative plans are looking for improvements to river health, flood protection, amenities and transport connections in Lower Hutt.
We want to hear what you think of our plans, and answer any questions you might have. Our project team will be there, ready to explain what we've been working on. 
You will also be able to provide feedback online via our website www.RiverLink.co.nz. Details will be available soon. Feedback will remain open throughout December and into the new year.
We will consider your feedback (alongside input from our technical specialists, and project partners) as we work to improve our draft plans. Our next step is to finalise these plans and submit them as part of our applications for resource consent in early 2021.
Projects that may have an effect on the environment or on people need to have a resource consent before they can proceed.
If we are granted resource consent, we will then continue to develop the plans for RiverLink in more detail. There will be opportunities for you to provide feedback at each stage as we work through to starting construction.