Soundbites in Andrews Ave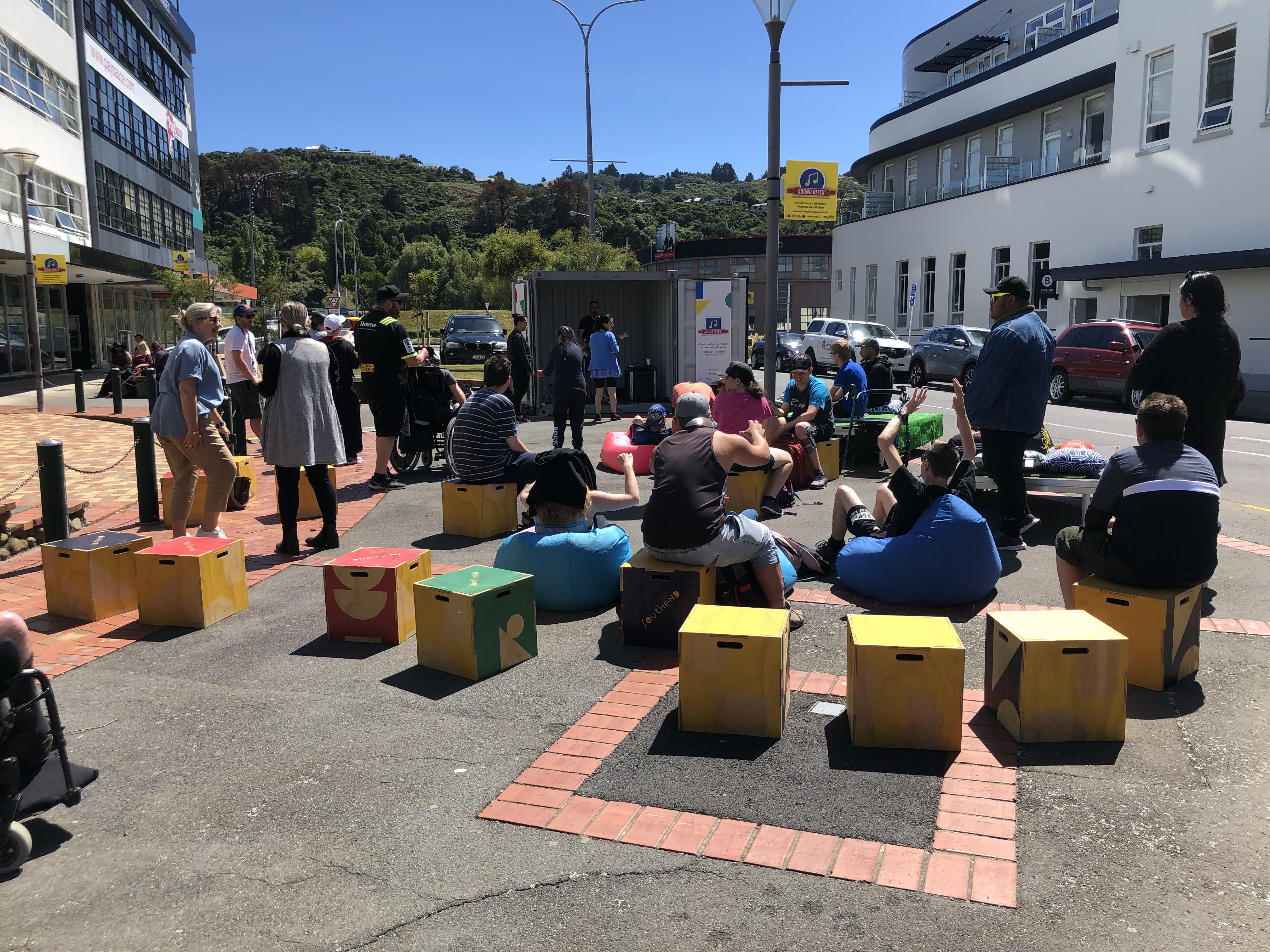 The first of the Soundbites 2021 services of lunchtime concerts kicked of today in Andrews Ave after the one scheduled for last Friday was cancelled because of bad weather.  The concert today, featuring Aaron Andis was held in bright sunshine and attracted a festive crowd who came to listen and dance to the music.  Aaron played a number of popular songs that pleased the assembled crowd.
These free music events will happen each Friday from 12 noon - 2pm in Andrews Ave until the 26th March.  Refer here for the schedule of events.