2Degrees Wellington Regional Business Awards
Image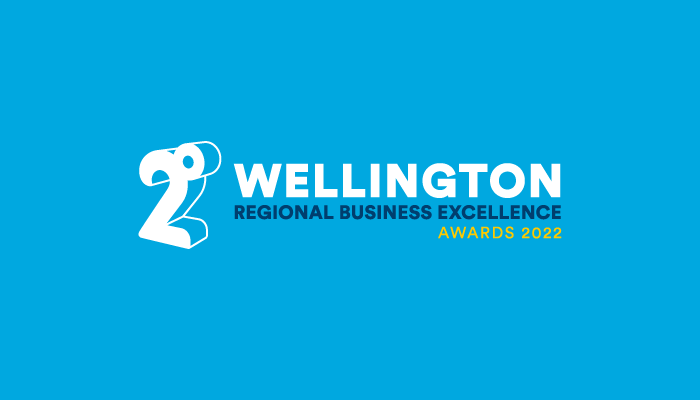 Entering the 2degrees Wellington Regional Business Excellence Awards 2022
Nominations are now open. They will be a celebration of the businesses across the Greater Wellington region. With nine categories to choose from there is a place for all organisations to participate. The categories include:

Manufacturing, Technology & Innovation 
Logistics & Export
Hospitality, Tourism & Retail
Service & Support
Construction, Trade & Infrastructure 
Best Emerging Business
Not for Profit
Business Excellence through Covid
Environmental Excellence

Businesses can enter more than one category
The awards are an opportunity to share stories of innovation, adaptability, resilience and growth. A moment to acknowledge achievements and continue to inspire each other to continue to be one of the most diverse and innovative business communities in the country
The awards are open to any business or organisation within the Greater Wellington region, including Wellington, Porirua, Kapiti, Wairarapa and the Hutt Valley
The awards are free to enter
You can nominate your own business or someone else's
Entry is simple. Complete the online nomination form for the category of your choice by September 16th here:   https://wellingtonbusinessexcellence.awardsplatform.com/
Finalists will be announced on the 27th of October 2022 at our Finalists Function and the winners will be announced at The 2degrees Business Excellence Awards 2022 Gala Dinner on the 18th of November at the Lower Hutt Events Centre.
Thanks to our sponsors 2Degrees, BNZ, PKK Kendons, CentrePort Wellington, Pertronic, Hutt City Council, Upper Hutt City Council and supporters NZME, Lower Hutt Events Centre, Streamliner and On Video Media
Book and attend the Awards
The awards will be a time for you and your business to celebrate your efforts, your team, their drive and determination, and equally their contribution to jobs, the economy and our communities. It will also be a great way for you to celebrate your business with your customers.
The 2degrees Business Excellence Awards 2022 Gala Dinner will be held on the 18th of November at the Lower Hutt Events Centre.
WHEN Friday 18th November 7.00pm - Midnight
WHERE: Lower Hutt Events Centre, 30c Laings Road, Hutt Central, Lower Hutt 5010
INCLUSIONS Three Course meal, beverages throughout the night & entertainment
COST Early Bird Pricing  (available until 10th October)

$185.00+ GST Per Person
$1750.00 + GST for a table of 10

. For more information visit our official awards page on our website or contact annette@hvchamber.org.nz at the Hutt Valley Chamber of Commerce.