Image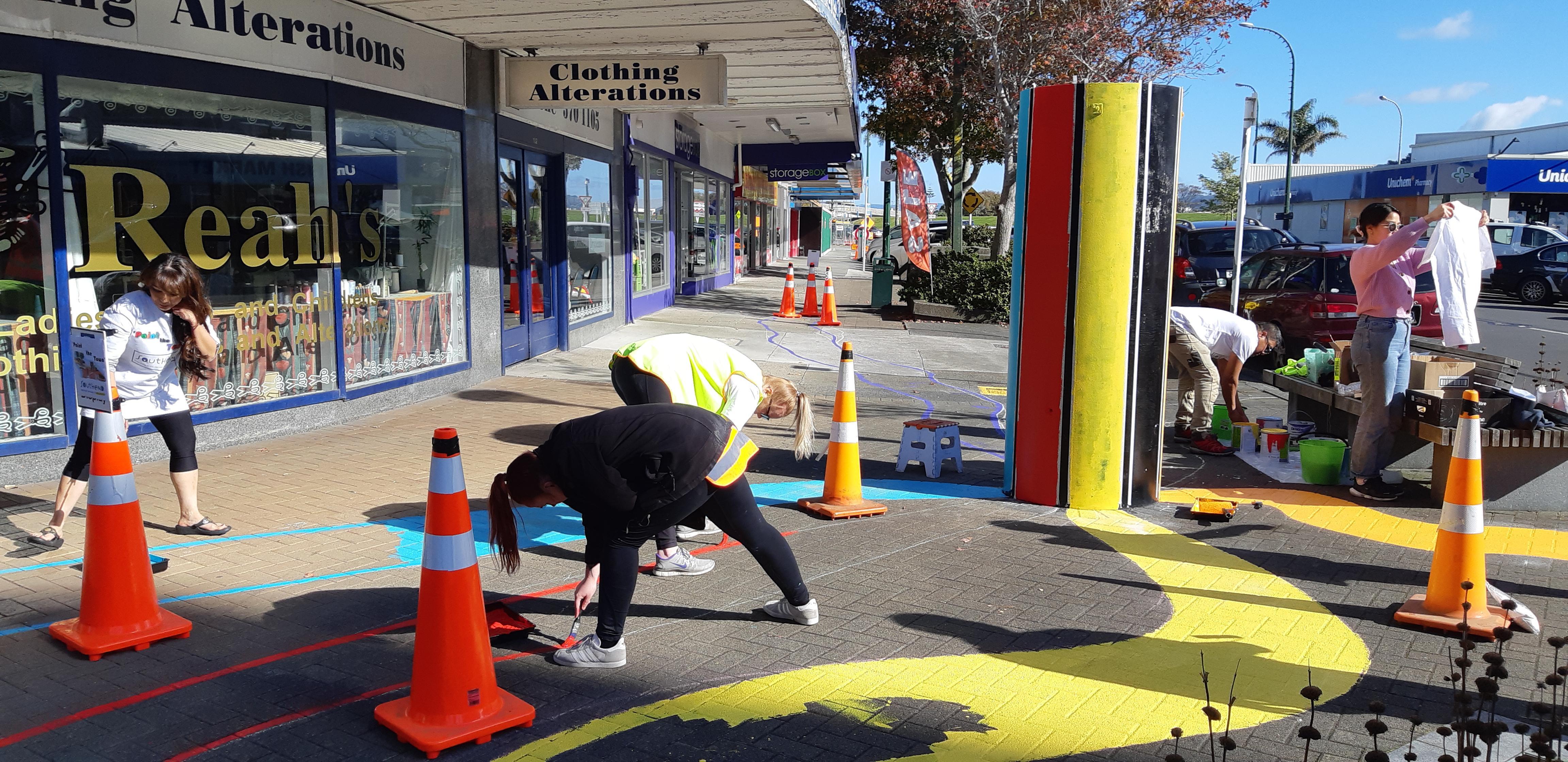 A number of local business owners and supporters of the Southend Business Group met on Sunday 2nd May to paint the old bollard and adjacent footpath with colour as designed by the Massey Design School students Jess and Natalie last December.
The names of the participating local businesses will be added to the colour stripes on the bollard, and the colourful paths leading to each business, will be decorated with vinyl footpath stickers to finish the presentation.
Although this project is not yet complete, it is already making the corner of High Street and Laings Road much brighter and more colurful.  We encourage everyone to make an opportunity to go and have a look.